Acknowledgements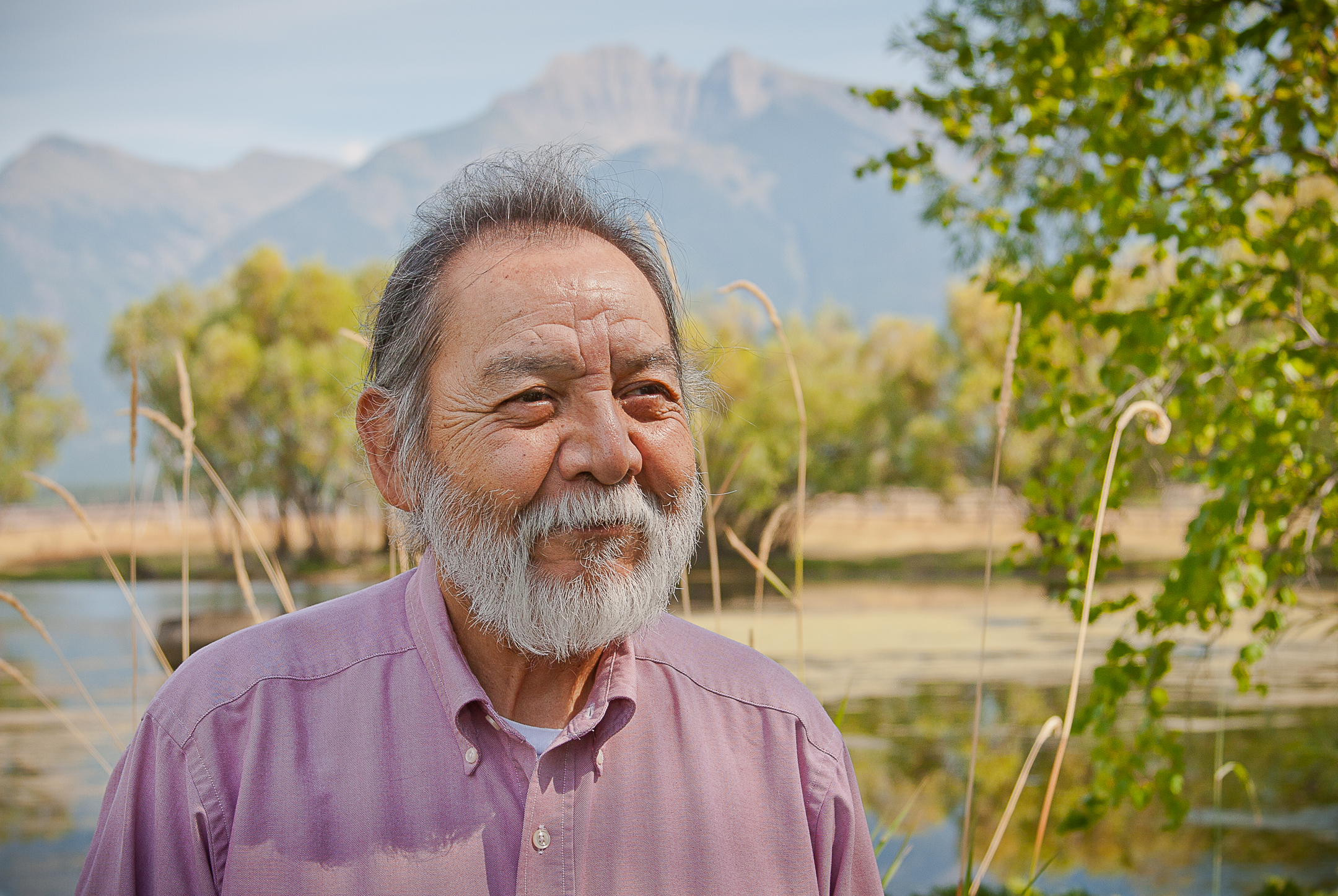 Thanks to Vic Charlo for his friendship, for putting his life into his poems and for our work together.  From years of conversations, he's taught me about his everyday Native life and inspired me to be better in my own.  Born and raised on the Flathead Reservation, Vic has been involved in Native causes all his life, including co-founding the first all-Indian high school on his reservation and counseling youth there at the only all-Native American Job Corps in the US.  He holds a Master's degree in Curriculum from Gonzaga University. His work has been published in many literary journals and anthologies and he is the author of two books, Put Sey Good Enough (2008) and Dirty Corner Poems and Other Stories (2018).  He is a "writer-in-the-schools" through The Missoula Writing Collaborative, which teaches children to love writing.
Cass Fey, former education curator of the Center for Creative Photography at the University of Arizona, Tucson, has created this rich resource from my photographs, videos and Vic Charlo's poems. She's been incredibly patient with my process and shares my passion for making it the best it can be.
Thanks to Julie Cajune, Jace DeCory, Alina Graves, Mike Jetty and Jennifer Martel for reviewing this resource as Native American educators so that it's culturally sensitive and can effectively create bridges of understanding between non-Native and Native American youth.  Marina Weatherly's review as a non-Native teacher with years of Indian Education for All experience was invaluable as was Nancy Dougherty's and Mimi Bupp's feedback with their equity teaching perspective.  Many other educators' feedback also has made such a difference.  Lots of Native families generously shared their stories and permission to create and use these photographs and videos of their children.  Thank you all!
To my husband Bob, whose love and belief in me have encouraged me every step of the way:  you're a treasure.